We are here to help.
If you can't find the answer to your question in the FAQ's below, please send us a message. We will come back to you shortly.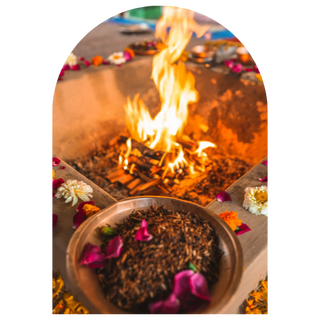 FAQ's
Find below some of our common questions about Akhanda Yoga.
Some other helpful pages for you to visit are:
Akhanda Yoga Institute was founded by Himalayan Master Yogrishi Vishvketu to share thoughtfully preserved Yoga and wellbeing wisdom and techniques.
Akhanda means whole and indivisible, and Akhanda Yoga offers a holistic toolkit to share ancient wisdom for a modern age.
The Akhanda Yoga approach embraces the full repertoire of Yoga wisdom and techniques, from asana and pranayama to meditation and chanting.
Akhanda Yoga Institute is an educational organization that includes Anand Prakash Yoga Ashram (founded 2007) and Shree Jungle Ashram in Rishikesh; Yoga Teacher Training courses; Yoga workshops, courses, retreats, and events; and Akhanda Yoga Online, a robust online studio with hundreds of full-length classes available.
Our goal is to create a global community of Yoga practitioners and teachers who can rely on the simple tools they learn and apply them to everyday life — resulting in wholeness: emotional, physical, mental and spiritual wellbeing.
We know that it supports our students to receive recognized teaching certifications. Akhanda Yoga Institute is a registered yoga school, and its Lead Trainers are Registered Yoga Teachers.
Our Yoga Teacher Trainings and Continuing Education Programs are approved by Yoga Alliance and are internationally recognized. We also partner with numerous expert teachers and academic partners around the world to provide authentic content that students can rely on in their teaching practices.
Yes! Akhanda Yoga is for everyone. You do not need prior experience or flexibility to do Akhanda Yoga.
Yogrishi Vishvektu developed Akhanda Yoga to share the full repertoire of Yoga wisdom and techniques, from asana and pranayama to meditation and chanting. With our courses and classes, you can pace yourself and progress in your own time, choosing areas of specialization that interest you.
The Akhanda Yoga approach emphasizes a balanced class including a full repertoire of yoga techniques. All Akhanda Yoga classes are structured systematically yet artfully to align the physical, energetic, mental/emotional, and intuitive self through the five elements of practice and the five energetic principles.
Akhanda Yoga has a variety of class styles for different times of day, inclinations, and purposes: Akhanda for Beginners, Intermediate and Dynamic, Five Koshas, Inner Reprogramming, Hatha-Raja, and Classical Kundalini.
Yes, the Akhanda Yoga Institute Yoga Teacher Training programs are world renowned. For those who are looking for authentic, holistic, and life-changing Yoga Teacher Training, look no further.
Our Yoga Teacher Training embraces the entirety of Yoga wisdom and knowledge, and the courses are offered in modules so that you can choose your own pace and area of specialization.
Some YTT courses are online, in a virtual classroom, and some at the Anand Prakash Yoga Ashram in Rishikesh, India. All YTTs are RYS Yoga Alliance approved.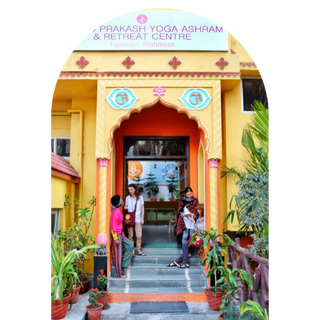 Ashram Guide
If you are visiting us the first time, it's nice to know what you can expect.
Please find in the drop-down menu below, information about your stay at our Ashrams. Alternatively, you can visit our
5:20 - 5:50am – Guided Meditation
6:00 - 7:30am – Yoga Class: asana, pranayama, mantra and meditation
7:50am – Yogic Agni Hotra (Fire Puja)
8:30 - 9:00am – Breakfast
12:30pm – Lunch
4:00 - 5:30pm – Yoga Class: asana, pranayama, mantra and meditation (not on Sunday)
6:00pm – Dinner
7:00 - 8:00pm – Kirtan / Chanting (Tuesday & Thursday)
*Mauna (silent time) is between 9:00pm and 9:00am daily.
Shared Room: 2400 INR + tax per Night, per Person for a shared room.
Includes:
• Accommodation
• 2 x daily yoga classes (except Sunday evening)
• 3 x sattvic vegetarian meals per day
• Guided Meditation
• Vedic hawan (Fire Pooja)
• Kirtans (Every Tuesday and Thursday).
...
Private Room: 4000 INR + TAX per Night, per Person, which includes same items as above.
A/C is available in selected rooms: additional fee of 500 INR per Room, per Night.
…
Single Akhanda Day Pass:
1300 INR per Person, per Night + tax.
Includes:
• 2 x daily yoga classes (except Sunday evening)
• 3x sattvic vegetarian meals per day
• Guided Meditation
• Vedic hawan (Fire Pooja)
• Kirtans (Every Tuesday and Thursday)
...
* There is no charge for children under the age of 5. Parents are encouraged to make a donation for food based on what they think is reasonable.
...
Single Meals:
If you wish to eat a meal in the ashram it costs 250 INR per Meal, per Person
…
Yoga classes are open to the public on a drop-in basis.
Yoga Class Fees: 
• Morning Yoga: 500 INR
• Evening Yoga: 300 INR
The principal activity of the ashram is to train and provide guidance in the practice of Akhanda Yoga, physically, mentally, and spiritually. Guests (Sadhaks) are asked to remember this is an Ashram and not a general hotel accommodation, guesthouse or vacation stay.
Culturally respectful clothing must be worn in all common areas at all times. no tank-tops, shorts or clothes that expose the midriff, chest, back or legs. We recommend that you avoid wearing tight clothing both for the full benefit of the practices. This dress code applies to all genders and is a sign of respect for the local culture.
Sadhaks must be back on the premises before – 09:30 pm. The Ashram is a silent space between 9 pm and 9 am daily.
This is an organic, well-being, self-healing environment. Smoking, consumption of alcohol, meat, or any other kind of intoxicant is not permitted.
The safety and wellbeing of our guests is of utmost importance to us. The Ashram is self-contained and we have trusted staff and security guards on duty at all times (the Ashram is locked at night).
A dedicated front office and 24-hour on-site staff are available to make your stay comfortable and to offer any assistance needed including medical.
Your personal space is respected at all times.
Our guests stay in neat, shared double rooms with two single beds and bedding appropriate to each season.
Guest rooms all have night tables and shelves as well as an attached bathroom with hot water, shower head, and a western toilet.
Most rooms also have a balcony or shared terrace.
The Private rooms are also available and select rooms also have A/C.
Explore our Ashram Page and TripAdvisor reviews.
The Ashram provides three freshly cooked Sattvic vegetarian meals a day complete with Gluten Free and Vegan options.
The menu varies daily and includes organic foods sourced from the Ashram farm.
Breakfast includes: Ayurvedic herbal tea, homemade muesli, porridge, parantha, or fruit samosas, and fruits.
Lunch and dinner often consist of dal (beans), vegetables (pumpkin, carrot, cauliflower, peas, spinach), rice and chapati. A healthy kitchari is also served to support detoxification.
The Anand Prakash Yoga Ashram is located in Tapovan, Rishikesh. It can be found on Google maps. It is just off the main road that runs through Rishikesh.
The Shree Jungle Ashram & Yoga Retreat is 30 kilometres from Rishikesh and takes about an hour to drive.
Rishikesh is just 30 kilometres from Haridwar, one of India's most sacred cities.
The closest international airport is Delhi, India, which is a six-hour drive from Rishikesh.
From Delhi, you can take a flight to Dehradun (35-minute drive from Rishikesh), train to Haridwar (a one-hour drive from Rishikesh), or a taxi from Delhi.
India is a vast nation of 1.3 billion people, the seventh largest country on earth, and home to one of the most ancient cultures.
We will help you navigate your journey to India, and within India, when you book your stay with us.
Our friend Mariellen of Breathedreamgo offers useful and insightful information about travel in India on her blog and she suggests checking out these posts.
First up, you need a Visa for India. You may want to know what to wear in India. And you may want to read books about India or watch some movies about India while you get ready to go.
Bring:
your personal Yoga mat
reusable water bottle
towel
toiletries and medicines
indoor shoes and/or flip flops
clothing layers, depending on the season.
Bedding, a thali plate for meals, and Yoga props will all be supplied.
It can get very cold from mid November to late February, and very hot from April to September.
To respect the local culture, the Ashram has a dress code. Shoulders should be covered – no tank tops or singlets. Please avoid shorts and tight leggings. White clothes are traditional, a shawl or scarf is useful. Loose, cotton clothing is ideal for Yoga.
Yes, we have both, and many other amenities to help make your stay comfortable.