Yoga Life Coaching
With Robin Campbell (Prem Sagar), Catherine Nelson-Reid and Yogrishi Vishvketu
October 28 - November 7, 2018
This 10-day, 100-hour residential training course at Anand Prakash Ashram in Rishikesh, India, offers a profound personal and professional development opportunity. Somatic psychotherapist, Yoga therapist and senior Yoga Teacher Trainer Prem Robin Campbell, along with long-time teacher and studio owner Catherine Nelson-Reid, will offer full-day workshops in how to set up and facilitate Yoga Life Coaching sessions with clients for emotional and spiritual well-being, to guide group transformational process and gain an indepth knowledge of cutting edge research on the application of Yoga for wellness.
This course enhances teachers' skills in the practical application of diverse yoga practices and yoga philosophy for emotional and spiritual wellness.
It also explores the Yogic vision of holistic health, the importance of the relationship between teachers and clients, and practice in coaching clients one-on-one and in group styles retreats. This course includes practicum sessions, and you will come away confident to conduct and follow-up on individual coaching and group transformational programs. 
Several morning Yoga classes and an evening satsang will be taught by Yogrishi Vishvketu.
Teachers will get a Yoga Life Coaching certificate for 100 CEU hours. This course can be used to build towards the 1000-hour Master Teacher designation.
Program Outline
Yoga Psychology: Theory and Practice
Yogic anatomy and mental wellness
Holding space for group and individual sessions
Communication strategies and close listening
Yoga techniques for mental/emotional wellness (asana, pranayama, mantra, mudra and meditation)
 Yoga Nidra for balancing the nervous system and deep restoration
Dinacharya ~ Daily practices to optimize resilience
Practicum ~ Teach and get feedback on one-on-one and group coaching sessions
Included Materials
Yoga Life Coaching manual
Course Requirement
200-hour Yoga Teacher Training Certificate
Daily Schedule
This is designed to be an intensive Ashram residential experience including morning yoga with Yogrishi Vishvketu.
5:15 – 5:45       Meditation
6:00 – 7:45       Yoga Class
8:00 – 8:30       Fire Puja
8:30 – 9:00       Breakfast
9:15 – 12:15     Program Session
12:30 – 1:00     Lunch
2:30 – 5:45       Techniques and Practicum
6:00 – 6:45       Dinner
7:00 – 8:00       Satsang and Transformational Experiences
Leaders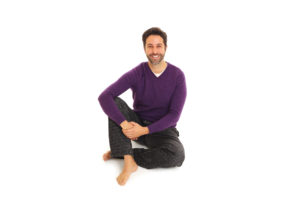 Robin Campbell (Prem Sagar)
Robin Campbell (Prem Sagar) holds a Bachelors degree in Psychology & Anthropology and a Masters in Counselling Psychology. He is a registered psychologist in Calgary, and works in private practice. Prem has pursued the art of yoga and spiritual transformation since 1999, when he first met his teacher, Yogi Vishvketu in Rishikesh, India. He developed a deep connection with Yogi Vishvketu and has remained a dedicated student. Since then, Prem has been part of the teaching faculty for the Akhanda Yoga Teacher Training programs, in particular spearheading the Yoga Lifestyle Coaching training. As part of the teacher training programs, Prem…
Learn more about Robin Campbell (Prem Sagar)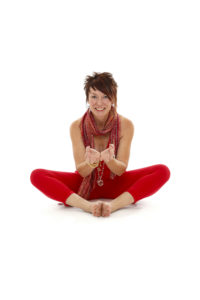 Catherine Nelson-Reid
Catherine holds over 1800 hours of formal Yoga training and was the Studio Director and guide for many years of the Bodhi Tree Yoga Centre in Calgary, Alberta. Together these have gifted her with a multifaceted perspective of Yoga, its practices and teachings, and also what is to be human. From 2003 and to this day, she continues to be a committed student on the Yoga path. Catherine's daily practice is one of sitting with herself to check in, to step back, and see what is sincerely guiding her, to bear witness to what is steering the vehicle of her being in each moment…
Learn more about Catherine Nelson-Reid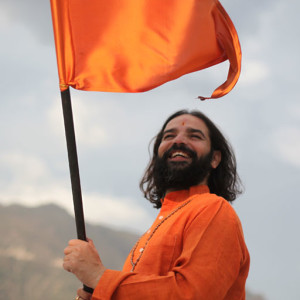 Yogrishi Vishvketu
Yogrishi Vishvketu is an internationally renowned teacher, conference presenter and yoga teacher trainer. The co-founder of Akhanda Yoga (with Chetana Panwar/Jessica Torrens), he began his journey as a student and practitioner of Hatha and Raja yoga and the Vedic healing arts as a child in northern India. Yogrishi Vishvketu teaches holistic yoga workshops internationally, incorporating diverse aspects of the practice: asana, pranayama, cleansing kriyas, Ayurveda and Vedic chanting, as well as offering Yoga Alliance registered 200- and 300-hour Yoga Teacher Training (YTT) programs in Canada and in Rishikesh, India. He calls this holistic style of teaching Akhanda Yoga, meaning whole…
Learn more about Yogrishi Vishvketu