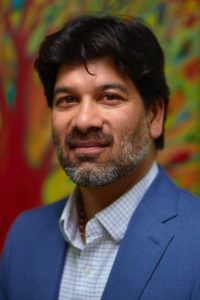 Vish Chatterji is an accomplished business leader turned Vedic Life Coach. He holds a BS in Mechanical Engineering from Northwestern University and an MBA from University of Michigan. Vish is a certified executive coach, yoga teacher, meditation instructor, Ayurveda teacher and Vedic Astrologer.
Vish has held elected office as a Board Director for Beach Cities Health District in Los Angeles California. He is a married father of three and loves to garden, bicycle and fix things around the house!
Vish met Yogrishi Vishvketu in 1999 in Rishikesh, India, and they have been connected both personally and professionally ever since. In collaboration with Yogrishi, Vish authored The Business Casual Yogi: Take Charge of Your Body, Mind & Career. He teaches on the Akhanda Ayurveda YTT 50, virtual YTT 200 program, and the Introduction to Vedic Astrology Training.
Events with Vishwajeet Chatterji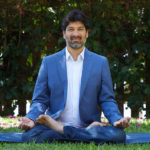 Jyotish – Working with Planetary Energies through Yoga (25 hr)
February 20, 2021
Module I: Introduction to Vedic Astrology  Are you interested in knowing more about how the planets influence your daily life and tendencies based on the ancient wisdom of Vedic Astrology? Join Vishwajeet Chatterji, Business Coach, Ayurveda and Vedic Astrology Consultant, on an in-depth journey to understanding these energies and how to skillfully apply Yogic tools to balance and empower you in life. Yoga is truly a holistic path to wholeness, and together with Jyotish we can better select the right tools at the right time to balance the planetary influences in our lives, and accelerate the positive results. By understanding…