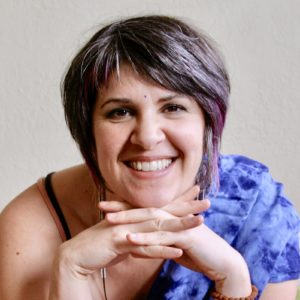 Eila Devi enjoys the adventures of life, taking the road less travelled, making friends and sharing the gifts of Yoga. She's grateful to have learned from teachers who are bridging ancient wisdom into our current, collective consciousness. Experiencing Yoga in the Himalayan region of India was a significant turning point for her. It's here that she began studies with Yogrishi Vishvketu ji, and with ongoing faith and practice she is proud to carry the Akhanda Yoga teachings across the world.
Eila Devi became a Yoga teacher in 2000, teaching a variety of asana styles full-time. She co-owned a Yoga studio for 5 years, and has been teaching internationally since 2007. After studying with Vishva-ji for a number of years, she became an Akhanda Yoga teacher trainer. She's well known for her infectious joy of functional anatomy and physiology, and her passion for making text book knowledge come alive in our bodies. As a Yoga Life Coach, specializing in Restorative and Yin Yoga, she creates comfort in the quieter realms, offering students a lit path to the deeper dimensions of love and wellbeing. In 2020, Eila will be the lead trainer of the Lunar Akhanda YTT 100 in Restorative and Yin Yoga. She is also proud to be a featured teacher on Akhanda Yoga Online. It's her best wish that this gives more people the opportunity to experience wholeness, complete unity, and joy.
Eila is also a practitioner of therapeutic massage and Thai Yoga massage, a birth doula and educator, palliative care assistant, BodyTalk and Reiki practitioner. Her hobbies take her into the garden, growing food, tending flower beds, watching bees, chanting, and also walking in the woods, (sometimes with her cats).
Events with Eila Devi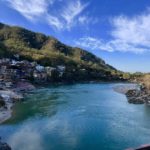 200 Hour Yoga Teacher Training (February 2021)
January 29, 2021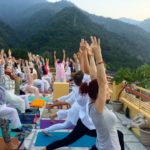 200 Hour Yoga Teacher Training (October 2021)
September 24, 2021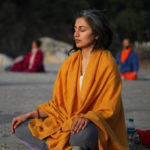 300 Hour Yoga Teacher Training (November 2021)
November 8, 2021