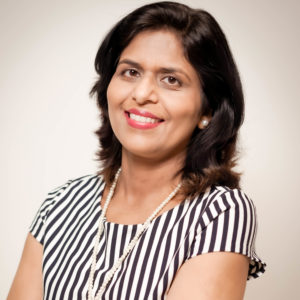 Vaidya (Prof.) Gaytri Kalia, BAMS, MD, PhD (Ayurveda)
Dr. Gaytri is a Doctor of Ayurvedic Medicine, Educationist, Researcher, Writer and Healer. She is the Director & Senior Ayurveda Consultant at Gayatri Ayurveda Natural Wellness Centre in Mississauga, Canada, and has been practicing as an Ayurveda and Panchkarma specialist for over 20 years.
She served as an Associate Professor & Researcher at a Government Ayurvedic Medical College & Hospital in Delhi, India before migrating to Canada. Dr. Gaytri has also taught as a visiting Professor at European Institute of Scientific Research in Ayurveda (EISRA), Netherlands, ICAU, Belgium and Ayurveda UK, England, with experience of imparting the essence of true Ayurveda to the Western world.
Her specializations include Pulse Diagnosis, Mental Health Disorders management, Psychotherapy, Counseling, Lifestyle & other chronic diseases management, Panchakarma therapies. Having been invited as Chairperson, Subject Expert, Keynote Speaker, Resource Person at various platforms across the globe, she has also contributed as an author and reviewer of Ayurveda research articles for JAIM, an international peer review Journal. Besides that, she is well known Ayurveda Media personality at various platforms like Parvasi Media Group, Hamdard Media Group, and Peel Healthy Lifestyle.
Dr. Gaytri truly excels at delivering lectures on Ayurveda to medical professionals, enthusiasts, Yoga teacher and the general public and in customizing specific teaching modules and courses. She has taught classes for Akhanda YTT sessions in Rishikesh over the years and is delighted to be teaching on the virtual Ayurveda and Conscious Living 50-hour course with Yogrishi Vishvketu.
Events with Dr. Gaytri Kalia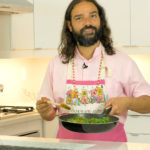 Happy Food! 3 Month Ayurvedic Cooking Workshop Series – High Prana Yogic Eating
January 9, 2021
So many of us have been feeling the impact to our digestion and detoxification systems during these prolonged lockdown restrictions. As Yogrishi says the belly and brain are connected, and this sluggish digestion affects our wellbeing in many ways including poor sleep, less stable moods and more shallow breathing. Eating high prana, yogic foods – in combinations which support our digestive fire and Dosha type during this season, will allow us to absorb more Prana from our diet, balance weight, improve our digestion and feel more energy overall. Join us for this family friendly series to learn, ask questions and…