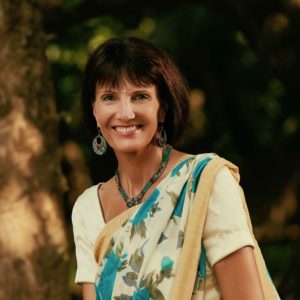 Anandi (Alison Francis) has been in the wellness field for 30 years. She's an Ayurvedic consultant, senior  Akhanda Yoga teacher and trainer, and founder of The Sleep Guru.  She's also a certified Chopra meditation teacher. Anandi started her studies with Yogrishi Vishvketu in 2007, and has remained a dedicated student ever since.
She's the creator of Sleepology, a new wellbeing process and in-depth enquiry into the causes of stress, exhaustion and sleep issues. Anandi is also the author of Breathe Better Sleep Better, which explains how to use the breath as a healing tool, not just for sleep, but for wellbeing as a whole. She has appeared in Cosmopolitan, Women's fitness, Psychologies, Daily Mail, In the Moment, Spirit and Destiny and the London Evening Standard.
Anandi knows personally what it's like to suffer from insomnia night after night, month after month, year after year. She understands how lack of sleep ruins your creativity, affects your relationships and has serious effects on your health. Her message to the world is that "you don't need drugs for sleep deprivation and wellbeing, you just need balance". 
Anandi is proud to be the President of Helping Hands for India, a charity that provides schooling for underprivileged kids in Northern India.
Events with Anandi Alison Francis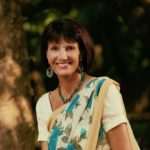 Sleepology and Inner Reprogramming YTT 100
October 10, 2021
This 100-hour residential training course at Anand Prakash Ashram in Rishikesh, India, offers a unique opportunity to become a Sleepologist as well as learn to lead Inner Reprogramming Yoga classes. Over one third of the population suffer from sleep problems and it's becoming a modern epidemic. Many people are looking for alternatives to sleep medication and turning to holistic treatments. Anandi, The Sleep Guru (Alison Francis) suffered for many years herself until she started her journey with Akhanda Yoga and Vishva-ji in India.  She soon discovered that a sleep issue is an imbalance and can usually be healed with Yoga…