Happy Food! 3 Month Ayurvedic Cooking Workshop Series – High Prana Yogic Eating
With Yogrishi Vishvketu and Dr. Gaytri Kalia
January 9 - March 6, 2021
So many of us have been feeling the impact to our digestion and detoxification systems during these prolonged lockdown restrictions. As Yogrishi says the belly and brain are connected, and this sluggish digestion affects our wellbeing in many ways including poor sleep, less stable moods and more shallow breathing.
Eating high prana, yogic foods – in combinations which support our digestive fire and Dosha type during this season, will allow us to absorb more Prana from our diet, balance weight, improve our digestion and feel more energy overall.
Join us for this family friendly series to learn, ask questions and cook along with Yogrishi Vishvketu and our much-loved guest presenter and Ayurvedic Doctor, Dr Gayatri.
Dates: Saturday January 9th, February 6th, March 6th
Time: 9am to 11am Pacific Time 
Price: $90 
(Ingredients for recipes will be sent out the week prior and recordings will be made available)
Month 1: Detoxifying and Grounding, Ayurvedic Focus Balancing Vata
Month 2: Increasing Digestive Fire and Energizing Foods, Ayurvedic Focus Balancing Kapha
Month 3: Balancing Body Metabolism and Heat, Ayurvedic Focus Balancing Pitta
DISCOUNT: Bundle with the 9 Week Pranayama Series ($108) & 9 Week Asana Series ($108) and receive $56 off!!
$250 for all three programs!!! Email Jot Anant for discount code; community@akhandayoga.com
*All sessions will be recorded and a link sent to every participants, so if you are unable to make any of the sessions you will still be able to participate. Video recordings available until March 30th
**If you are an Akhanda Yoga Graduate and need financial assistance in order to participate please reach out to Jot Anant at community@akhandayoga.com
The series will be held on Zoom, and you'll receive a link the evening prior to the program!
Remember your Zoom etiquette:
You can always opt out of video if you do not want your image to appear, though it is nice to see each other
If you are on video, try to keep your device steady and avoid moving in and out of your screen (if you have to get up, you can just turn your video off until you're back)
You'll be muted during the talk but there will be time for connection and sharing with the group too
Leaders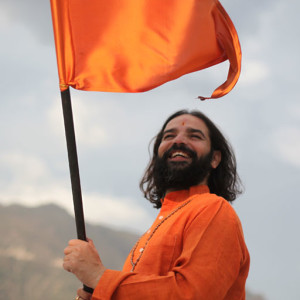 Yogrishi Vishvketu
Himalayan Yoga Master and Co-founder of Akhanda Yoga, Yogrishi Vishvketu (Vishva-ji) is known for his infectious laughter and stories. His holistic approach brings forward ancient wisdom for a modern age, incorporating asana, pranayama, mantra, meditation and yogic wisdom in every class. Vishva-ji's deepest aim is to inspire people to connect to their true nature, which is joyful, fearless, expansive and playful. A Yogi at heart, Vishva-ji has studied and practiced Yoga in the Himalayas since the age of 8, and holds a PhD in Yoga Philosophy. He has been teaching for over 25 years at workshops and conferences internationally and has…
Learn more about Yogrishi Vishvketu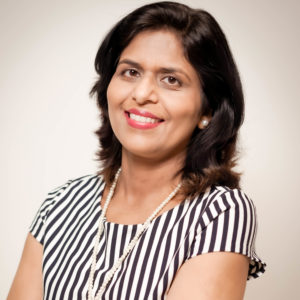 Dr. Gaytri Kalia
Vaidya (Prof.) Gaytri Kalia, BAMS, MD, PhD (Ayurveda) Dr. Gaytri is a Doctor of Ayurvedic Medicine, Educationist, Researcher, Writer and Healer. She is the Director & Senior Ayurveda Consultant at Gayatri Ayurveda Natural Wellness Centre in Mississauga, Canada, and has been practicing as an Ayurveda and Panchkarma specialist for over 20 years. She served as an Associate Professor & Researcher at a Government Ayurvedic Medical College & Hospital in Delhi, India before migrating to Canada. Dr. Gaytri has also taught as a visiting Professor at European Institute of Scientific Research in Ayurveda (EISRA), Netherlands, ICAU, Belgium and Ayurveda UK, England,…
Learn more about Dr. Gaytri Kalia