Virtual 200 Hour Yoga Teacher Training (Fall 2020)
With Yogrishi Vishvketu and Varsha Panwar
October 9 - December 13, 2020
Imagine having access to Akhanda's time-honoured 200-hour Yoga Teacher Training program virtually, right from you home location!! Until December 31st, our Yoga Alliance registered program can be offered online!
Reveal a more radiant version of you! This life-changing opportunity is both a personal development and professional qualification that opens the doors to the world of Yoga teaching! Study with Yogrishi Vishvketu and our exceptional teaching team and step with confidence into teaching and the rest of your life.
The virtual YTT program will include eight weekends of live online classes that are scheduled to be attended by students across North America and Europe.
Let us guide you to become a radiant and inspired holistic yoga teacher — Register now with our early bird discount of $2000 for the first 15 students, and start your pre-course today!
Weekend Dates
 This virtual program will be conveniently scheduled in time zones from LA (Pacific Time) to Milan (European Time) in four 1.5 hour sessions on both Saturday and Sunday. There will also be a special 2-hour seminar Friday evenings for the two groups individually. The weekends would start on alternate weekends to aid with assimilation of the material.
October 9, 10, 11
October 23, 24, 25
November 6, 7, 8
November 13, 14, 15
November 20, 21, 22
November 27, 28, 29
December 4, 5, 6
December 11, 12, 13
Schedule
Fridays – 4 – 6PM Pacific (North American Group) and 7 – 9 UK Time (Europe Group)
Saturdays and Sundays – four sessions per day with half hour breaks between
6 – 7:30am Pacific (equivalent to 9 – 10:30am Eastern)
8 – 9:30am Pacific (equivalent to 11 – 12:30 Eastern)
10 – 11:30 Pacific (equivalent to 1 – 2:30pm Eastern)
12 – 1:30 Pacific (equivalent to 3 – 4:30pm Eastern)
Leaders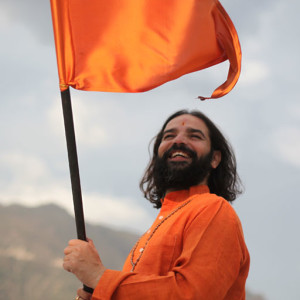 Yogrishi Vishvketu
Himalayan Yoga Master and Co-founder of Akhanda Yoga, Yogrishi Vishvketu (Vishva-ji) is known for his infectious laughter and stories. His holistic approach brings forward ancient wisdom for a modern age, incorporating asana, pranayama, mantra, meditation and yogic wisdom in every class. Vishva-ji's deepest aim is to inspire people to connect to their true nature, which is joyful, fearless, expansive and playful. A Yogi at heart, Vishva-ji has studied and practiced Yoga in the Himalayas since the age of 8, and holds a PhD in Yoga Philosophy. He has been teaching for over 25 years at workshops and conferences internationally and has…
Learn more about Yogrishi Vishvketu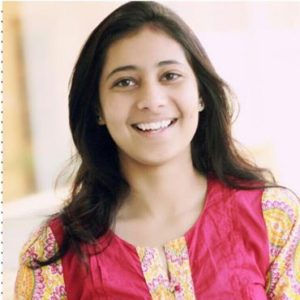 Varsha Panwar
Varsha has be practicing yoga since childhood in Rishikesh, India. For her Yoga is a science of well-being and a multi-facetted methodology for integrating body, mind and soul. Varsha holds a BA in Yoga from University of Patanjali, Haridwar and an MA in Yoga from Uttarakhand Sanskrit University, Haridwar. She completed her YTT 200 and 300 with Yogrishi Vishvketu at Anand Prakash Yoga Ashram, where she now teaches Akhanda Yoga classes, Foundation Courses and co-teaches on the April YTT 200 course. She also works as a Liaison for teacher training students and the Ashram Office.
Learn more about Varsha Panwar