Shiva Shakti Power! A Classical Kundalini 100-hour Yoga Teacher Training
With Yogrishi Vishvketu and Yog Sundari (Julia Anastasiou)
March 23 - April 2, 2021
This 10-day residential training course at Anand Prakash Ashram in Rishikesh, India, offers a profound personal and professional development opportunity. Join Yogrishi (Vishva-ji) and Yog Sundari (Julia Anastasiou) to explore the chakras and the nadis of the energy body, learn dynamic asana, pranayama, mantra, mudra and meditation to purify and expand the pranic field, as well as tools to support advanced yoga practices. You will also learn Classical Kundalini sequencing and do a teaching practicum so that upon graduation, you will be certified to teach Akhanda's Classical Kundalini classes. You will come away deeply revitalized and with the confidence to bring these advanced Tantric practices home to support both you and your students. Teachers will get a certificate for 100 CEU hours (90 contact hours).
Program Outline
Tantra ~ the History & Philosophy
Shiva and Shakti ~ Study of the Energy Body
The Chakras ~ Energy, Imagery, Mantra and Meditation
Anatomy and how it relates to the Kundalini practice
Techniques ~ Detailed study of asana, pranayama and mudra
Meditations from the Tantric scriptures
Methodology ~ Learn to teach safely to bring bliss and harmony
Dinacharya ~ Daily tools to support advanced energetic practices
Practicum ~ Teach and get feedback on a full-length Classical Kundalini class
Graduates will be eligible for 100-hours of continuing educational units (90 contact hours). This module is part of our YTT 300 modular program.
Included Materials
Classical Kundalini Manual
Swara Yoga, by Swami Muktibodhananda
Course Requirement
200-hour Yoga Teacher Training Certificate
Daily Schedule
Shiva Shakti Power is designed to be an intensive Ashram residential experience, providing you with an experiential and practical understanding of Classica Kundalini Yoga. There is a day off in the middle of the course with just morning practice and meditation on that day, meaning the course takes place of 11 days.
5:15 – 5:45       Meditation
6:00 – 7:45       Yoga Class
8:00 – 8:30       Fire Puja
8:30 – 9:00       Breakfast
9:15 – 12:15     Program Session
12:30 – 1:00     Lunch
2:30 – 5:45       Techniques and Practicum
6:00 – 6:45       Dinner
7:00 – 8:00       Satsang and Kirtan
Leaders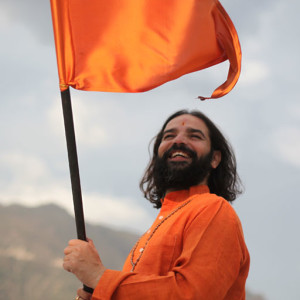 Yogrishi Vishvketu
Himalayan Yoga Master and Co-founder of Akhanda Yoga, Yogrishi Vishvketu (Vishva-ji) is known for his infectious laughter and stories. His holistic approach brings forward ancient wisdom for a modern age, incorporating asana, pranayama, mantra, meditation and yogic wisdom in every class. Vishva-ji's deepest aim is to inspire people to connect to their true nature, which is joyful, fearless, expansive and playful. A Yogi at heart, Vishva-ji has studied and practiced Yoga in the Himalayas since the age of 8, and holds a PhD in Yoga Philosophy. He has been teaching for over 25 years at workshops and conferences internationally and has…
Learn more about Yogrishi Vishvketu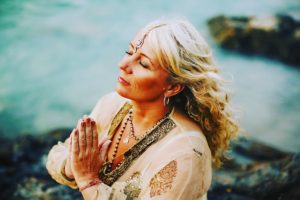 Yog Sundari (Julia Anastasiou)
Yog Sundari strives for beauty and clarity in her language and is constantly investigating effective ways to present the ancient teachings, opening the door to her students' self-discovery and illumination. As a yoga teacher, her passion is bringing healing mantras and the symbolism of the primordial elements to her classes, encouraging the nurturing flow of breath by creating space and freedom in the body. Yog Sundari began her journey within the healing arts in 1994 as a Holistic & Ayurvedic Therapist. This has become an integral part of her yoga and meditation teachings. In 2010, she obtained her 200-hour teacher…
Learn more about Yog Sundari (Julia Anastasiou)