Heal Yourself, Heal Your Life – Pranic Healing at Kripalu Center
With Yogrishi Vishvketu
May 15 - 17, 2020
Prana work is a powerful tool for transformation. The Upanishads call prana work Prana Agni Hotra, or fire ceremony with the breath, and it's a profound practice that cyclically offers the in-breath into the out-breath, the out-breath into the in-breath.
Embark on a deep exploration of prana work and expand your life-force energy with Himalayan yoga master Yogrishi Vishvketu at Kripalu Center in Massachusetts. Come experience pranic healing through Akhanda Yoga, gain new insights in talks about Yogrishi's life, and absorb prana from nature in a rejuvenating meditation walk. This program also includes
A Vedic fire ritual to purify and recharge the space around you
Two hatha-raja yoga sessions and two Inner Reprogramming yoga sessions
Subtle and playful journeys to explore prana in various parts of the body
Pranic healing sessions guided by Yogrishi and with done with a partner.
Leader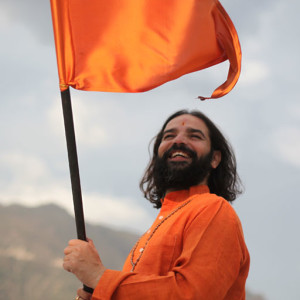 Yogrishi Vishvketu
Himalayan Yoga Master and Co-founder of Akhanda Yoga, Yogrishi Vishvketu (Vishva-ji) is known for his infectious laughter and stories. His holistic approach brings forward ancient wisdom for a modern age, incorporating asana, pranayama, mantra, meditation and yogic wisdom in every class. Vishva-ji's deepest aim is to inspire people to connect to their true nature, which is joyful, fearless, expansive and playful. A Yogi at heart, Vishva-ji has studied and practiced Yoga in the Himalayas since the age of 8, and holds a PhD in Yoga Philosophy. He has been teaching for over 25 years at workshops and conferences internationally and has…
Learn more about Yogrishi Vishvketu