Vata Pacifying Yoga: Balancing the Winds of Fall
With Yogrishi Vishvketu
September 22, 2019
Join Vishva-ji in Ottawa to learn how to balance Vata and the increased demands of the fall season. This class will include a talk on managing Vata, a 75 minute movement class with lot of longer holds and balancing poses and twists for calming air, and then a guided foot marma-point massage followed by Yoga Nidra.
EARLY BIRD $40 until August 1st
*Prices in Canadian currency. Please note there will be no refunds for this workshop but you can give someone your spot.
DATE & TIME DETAILS:
Sunday September 22nd, 10-12 p.m
LOCATION:
Glebe Community Centre
175 Third Ave.
Ottawa, ON
*street parking available
Leader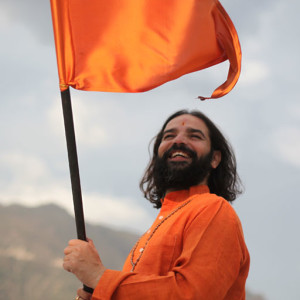 Yogrishi Vishvketu
Himalayan Yoga Master and Co-founder of Akhanda Yoga, Yogrishi Vishvketu (Vishva-ji) is known for his infectious laughter and stories. His holistic approach brings forward ancient wisdom for a modern age, incorporating asana, pranayama, mantra, meditation and yogic wisdom in every class. Vishva-ji's deepest aim is to inspire people to connect to their true nature, which is joyful, fearless, expansive and playful. A Yogi at heart, Vishva-ji has studied and practiced Yoga in the Himalayas since the age of 8, and holds a PhD in Yoga Philosophy. He has been teaching for over 25 years at workshops and conferences internationally and has…
Learn more about Yogrishi Vishvketu