Power Master Class in Ottawa
With Yogrishi Vishvketu
May 4, 2019
Power up In Spring with Yogrishi Vishvketu
Join Yogrishi Vishvketu for a two-hour class of dynamic asana, detoxifying pranayama, bandha and meditation. For intermediate practitioners and yoga insturtors, this session will take you on a journey towards radiance with variations on postures and breathing with breath retention and locks that will bring you to a place of deeper balance and inner peace.
DATE & TIME DETAILS:
Saturday May 4th 2019 2-4 p.m
LOCATION:
Glebe Community Centre
175 Third Ave.
Leader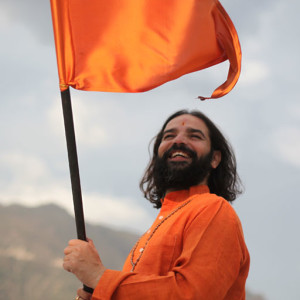 Yogrishi Vishvketu
Yogrishi Vishvketu is an internationally renowned teacher, conference presenter and yoga teacher trainer. The co-founder of Akhanda Yoga (with Chetana Panwar/Jessica Torrens), he began his journey as a student and practitioner of Hatha and Raja yoga and the Vedic healing arts as a child in northern India. Yogrishi Vishvketu teaches holistic yoga workshops internationally, incorporating diverse aspects of the practice: asana, pranayama, cleansing kriyas, Ayurveda and Vedic chanting, as well as offering Yoga Alliance registered 200- and 300-hour Yoga Teacher Training (YTT) programs in Canada and in Rishikesh, India. He calls this holistic style of teaching Akhanda Yoga, meaning whole…
Learn more about Yogrishi Vishvketu