New Year's Power of Intention Workshop in Ottawa
With Yogrishi Vishvketu
January 19, 2019
The New Year is a great time to clear outmoded patterns and set new intentions for your way forward! Join Yogrishi Vishvketu for an inspiring 3-hour workshop at Old Ottawa South Community Centre to herald in the New Year!
In the first half hour, Vishva-ji will introduce the importance of sankalpa (intention) and you will be able to gain clarity and cultivate your intention. Next, we will move into a full-length class of cleansing postures, breath-work and mantra to detoxify the body and mind, and prepare you to blossom into 2019.
After a short break, we will move into a powerful visualization and meditation technique to help you manifest your intention and ground it into your body, mind and subconscious mind.
The program will close with the profound practice of Yoga Nidra to anchor
your intention in every cell of the body and help bring it towards fruition.
Leader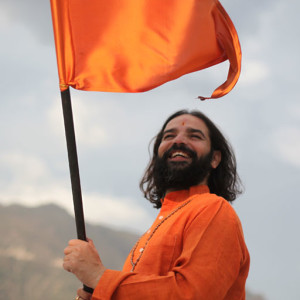 Yogrishi Vishvketu
Yogrishi Vishvketu is an internationally renowned teacher, conference presenter and yoga teacher trainer. The co-founder of Akhanda Yoga (with Chetana Panwar/Jessica Torrens), he began his journey as a student and practitioner of Hatha and Raja yoga and the Vedic healing arts as a child in northern India. Yogrishi Vishvketu teaches holistic yoga workshops internationally, incorporating diverse aspects of the practice: asana, pranayama, cleansing kriyas, Ayurveda and Vedic chanting, as well as offering Yoga Alliance registered 200- and 300-hour Yoga Teacher Training (YTT) programs in Canada and in Rishikesh, India. He calls this holistic style of teaching Akhanda Yoga, meaning whole…
Learn more about Yogrishi Vishvketu