Akhanda Yoga Life Coaching: Assisting students in the embodiment of Yoga
With Robin Campbell (Prem Sagar)
October 27 - November 7, 2019
This 100-hour residential training course at Anand Prakash Ashram in Rishikesh, India, offers a profound personal and professional development opportunity. Somatic psychotherapist, Yoga Life Coach and senior Yoga Teacher Trainer Prem Robin Campbell, along with long-time Akhanda Trainer and Yoga Life Coach Eila Devi, will offer full-day workshops in how to set up and facilitate Yoga Life Coaching sessions with clients for well-being, to guide group transformational process and gain an in depth knowledge of cutting edge research in psychology and neuroscience on the application of Yoga for wellness.
The course explores the Yogic vision of holistic health, the importance of the relationship between teachers and clients, and practice in coaching clients one-on-one and in group styles retreats. This course includes practice sessions, and you will come away confident to conduct and follow-up on individual coaching and group transformational programs.
Yoga Life Coaching is a holistic path rooted in Akhanda Yoga, and includes all aspects of yoga practice and philosophy. Yoga Life Coaching is the application of Akhanda Yoga's five energetic principles and elements of practice for specific people and populations. The course will give you skills in designing and offering programs that address the needs of the client. Furthermore, the intention of the Yoga Life Coach is to support clients in loving presence, embodiment and self-discovery.
This course is ideal for experienced yoga teachers, therapists, life coaches who are seeking further development of skills in the practical application of diverse yoga practices and yoga philosophy for wellness. This course offers a solid platform from which you can add on other therapeutic modalities.
Teachers will get a Yoga Life Coaching certificate for 100+ CEU hours (90 contact hours). This course can be used to build towards our 1000-hour Master Teacher designation. The program runs over 11 days, so there is a  day off after morning yoga and puja on Saturday Nov. 2nd.
Note: This course is not an accredited Life Coaching program.
Program Outline
Yoga Psychology: Theory and Practice
Yogic Principles for emotional wellness
Holding space for group and individual sessions
Communication strategies and close listening
Application of Yoga techniques for wellness (asana, pranayama, mantra, mudra and meditation)
Restorative practices and other sequences for balancing the nervous system
Dinacharya ~ Daily practices to optimize well being
Practices ~ Teach and get feedback on one-on-one and group coaching sessions
Included Materials
Yoga Life Coaching manual
Course Requirement
200-hour Yoga Teacher Training Certificate
Pre readings and completion of online courses
Daily Schedule
This is designed to be an intensive Ashram residential experience
5:15 – 5:45       Meditation
6:00 – 7:45       Yoga Class
8:00 – 8:30       Fire Puja
8:30 – 9:00       Breakfast
9:15 – 12:15     Program Session
12:30 – 1:00     Lunch
2:30 – 5:45       Techniques and Practicum
6:00 – 6:45       Dinner
7:00 – 8:00       Evening program (certain evenings will be free)
Leader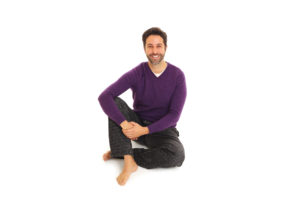 Robin Campbell (Prem Sagar)
Robin Campbell (Prem Sagar) holds a Bachelors degree in Psychology & Anthropology and a Masters in Counselling Psychology. He is a registered psychologist in Calgary, and works in private practice. Prem has pursued the art of yoga and spiritual transformation since 1999, when he first met his teacher, Yogi Vishvketu in Rishikesh, India. He developed a deep connection with Yogi Vishvketu and has remained a dedicated student. Since then, Prem has been part of the teaching faculty for the Akhanda Yoga Teacher Training programs, in particular spearheading the Yoga Lifestyle Coaching training. As part of the teacher training programs, Prem…
Learn more about Robin Campbell (Prem Sagar)