Revitalize Your Being – Sync with Source at Kripalu Center
With Yogrishi Vishvketu
May 24 - 27, 2019
Join Himalayan Yoga master Yogrishi Vishvketu (Vishva-ji) at the esteemed Kripalu Center!
Explore the healing energy of the universe—the five pranas—and how they operate within your subtle energy system on a physical, mental, and spiritual level. Yogrishi Vishvketu, Himalayan master and founder of Akhanda Yoga, explains how the ancient yogis saw the subtle body and discovered techniques to balance each of the five forces.
Learn to revitalize your being as you participate in
A Vedic fire ritual
Postures and pranayamas for upliftment, grounding, integration, and expansion
Four Akhanda Yoga classes (Akhanda Flow, Hatha-Raja, Classical Kundalini, and Inner Reprogramming)
Several extended pranayama sessions featuring sequences you can take home with you
A pranic healing session
Prana is life-force energy. When the five pranas work together, you awaken a strong and vast inner power that allows you to overcome challenges and move forward with your life's calling.
Leader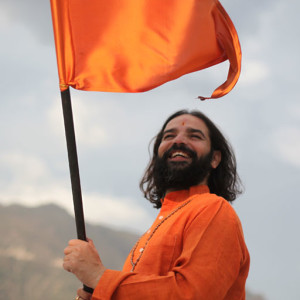 Yogrishi Vishvketu
Yogrishi Vishvketu is an internationally renowned teacher, conference presenter and yoga teacher trainer. The co-founder of Akhanda Yoga (with Chetana Panwar/Jessica Torrens), he began his journey as a student and practitioner of Hatha and Raja yoga and the Vedic healing arts as a child in northern India. Yogrishi Vishvketu teaches holistic yoga workshops internationally, incorporating diverse aspects of the practice: asana, pranayama, cleansing kriyas, Ayurveda and Vedic chanting, as well as offering Yoga Alliance registered 200- and 300-hour Yoga Teacher Training (YTT) programs in Canada and in Rishikesh, India. He calls this holistic style of teaching Akhanda Yoga, meaning whole…
Learn more about Yogrishi Vishvketu