Conscious Living: An Ayurveda & Yoga Lifestyle Teacher Training
With Yogrishi Vishvketu and Akshata (Akee) Sheelvant
March 7 - 17, 2019
Conscious Living: An Ayurvedic & Yogic Lifestyle 100-hour Yoga Teacher Training is a 10-day residential course at Anand Prakash Ashram in Rishikesh, India. It qualifies as one of our three modules toward the 500-hour RYT designation. Exploring Ayurveda, the mind-body connection, yogic lifestyle and approach to a life of health and vitality, this teacher training is designed for yoga teachers who wish to deepen their Ayurvedic knowledge and yogic lifestyle as well as teaching yoga for your pacifying Vata, Pitta and Kapha. The program includes a teaching practicum. This course will also enable graduates to teach confidently about the principles of Ayurveda in a classroom, workshop or 1:1 setting, how to create balance, harmony and wellness in their own lives and those of their students.
Program Outline
Ayurveda ~ the History & Philosophy (Samkhya and the 24 Tattwas)
Dinacharya ~ Daily & seasonal routines for general health, well-being & cleansing
Doshas ~ Vata, Pitta, Kapha and related yoga techniques
Prakruti & Vikruti
Ayurvedic Physiology ~ Koshas, sub-doshas, dhatus, agni, ama & ojas
Sacred Kitchen ~ Ayurvedic sattvic nutrition & cooking ~ six tastes, eating for your dosha
Yogic Psychology ~ Meditation, mantra, mudra & moksha
Practicum ~ Create and teach a yoga practice for the season, dosha & rhythm of life
Ayurvedic Terminology, Sanskrit & Mantras
Pre-Course Reading
Yoga & Ayurveda, by Dr. David Frawley
Wisdom of Healing, by Dr. David Simon
Included Materials
Conscious Living Manual
Ashram Cookbook
Neti Pot & Tongue Scraper
Course Requirement
Certified 200 hours Yoga Teacher or permission from Akhanda Yoga
Daily Schedule
Conscious Living is designed to be an intensive Ashram residential experience, providing you with an experiential and practical understanding of Ayurveda.
5:15 – 5:45       Meditation
6:00 – 7:45       Yoga Class
8:00 – 8:30       Puja
8:30 – 9:00       Breakfast
9:15 – 12:15     Program Session
12:30 – 2:30     Lunch Break
2:30 – 5:45       Practical Topic
6:00 – 6:45       Dinner
7:00 – 8:00       Satsang and Kirtan
Please note the sample schedule may be subject to change and divine intervention.
Leaders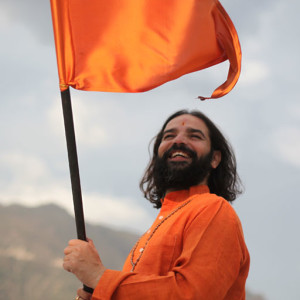 Yogrishi Vishvketu
Yogrishi Vishvketu is an internationally renowned teacher, conference presenter and yoga teacher trainer. The co-founder of Akhanda Yoga (with Chetana Panwar/Jessica Torrens), he began his journey as a student and practitioner of Hatha and Raja yoga and the Vedic healing arts as a child in northern India. Yogrishi Vishvketu teaches holistic yoga workshops internationally, incorporating diverse aspects of the practice: asana, pranayama, cleansing kriyas, Ayurveda and Vedic chanting, as well as offering Yoga Alliance registered 200- and 300-hour Yoga Teacher Training (YTT) programs in Canada and in Rishikesh, India. He calls this holistic style of teaching Akhanda Yoga, meaning whole…
Learn more about Yogrishi Vishvketu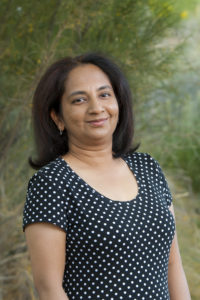 Akshata (Akee) Sheelvant
Akshata (Akee) Sheelvant is an Ayurveda/Yoga Lifestyle Consultant living in Phoenix, USA. She is an Akhanda Yoga RYT certified yoga teacher having studied with Yogrishi Vishvketu in Rishikesh, India. Akshata is also a disciple of her Guru Paramahansa Yogananda and has been practicing Kriya Yoga for more than 15 years. Akshata has used the scientific wisdom of Ayurveda and practice of Hatha Yoga to successfully regulate her hypothyroidism. The Ayurvedic saying let 'food be thy medicine' is a living mantra in her personal life. She brings her knowledge of Ayurveda and Yoga in her workshops and personal 1/1 consultations. Her forte is crafting multi-cuisine…
Learn more about Akshata (Akee) Sheelvant